Valley Sheet Metal Works was founded in 1932 by Gustave Taffe. The company gained a reputation for quality work, and its resulting success allowed Gus and his son-in-law to purchase the Reilly-Duerr Tank Company in 1950. This acquisition added tank design and construction to the company's abilities, and for increased capacity they moved to the present location in Cincinnati, Ohio. The business incorporated in 1955 and its name was changed to Valley Metal Works.
Today Valley Metal Works is owned by Jim Steinbeck, Fred Hoerst and Joe Rings, and has 34 employees.
With over 80 years of experience and expertise in metalworking practices and processes, Valley Metal Works specializes in laser cutting, sheet and plate rolling, and press braking, and prides itself on superior customer service, attention to detail and quality, and meeting delivery requirements.
Modern technology and equipment like the laser and press brakes have transformed VMW's methods, but the commitment to highest quality work has remained the same.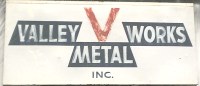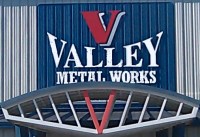 Quality Control
We work closely with customers to understand pain points and ensure the finished product meets exact specifications.
One-Stop Shop
Streamline your production process by using one company with full turnkey capabilities.
Customer Service
Our dedicated team prides itself on detailed communication and on-time delivery.
Expertise
Highly experienced in small to medium-sized production runs for OEMs, maintenance shops and engineers.
1932

Valley Metal Works is founded by Gustave Taffe

1950

Gus and his son-in-law purchase the Reilly-Duerr Tank Company

1955

Valley Metal Works moves to its present location in Ohio

2007

Major facility expansion to better serve our customers

TODAY